Your team is important...
You are too.
Want to buy licences without applying to our grant?
Buy individual Training Licences today
How do buy and pay for licences without our grant?
After you select the Pay Now button, at the bottom of this page, you will be redirected to a secure payment gateway managed by Stripe. Please note, our prices are in Canadian Dollars. If you are in the USA, your payment processor will convert into US Dollars.
Once you are on the secure payment gateway, select how many licences you want to buy and select update. Please note. if you are buying more than 6 licences (6 x $35 = $210), it would be a better deal to apply for a 0-50 user grant ($175)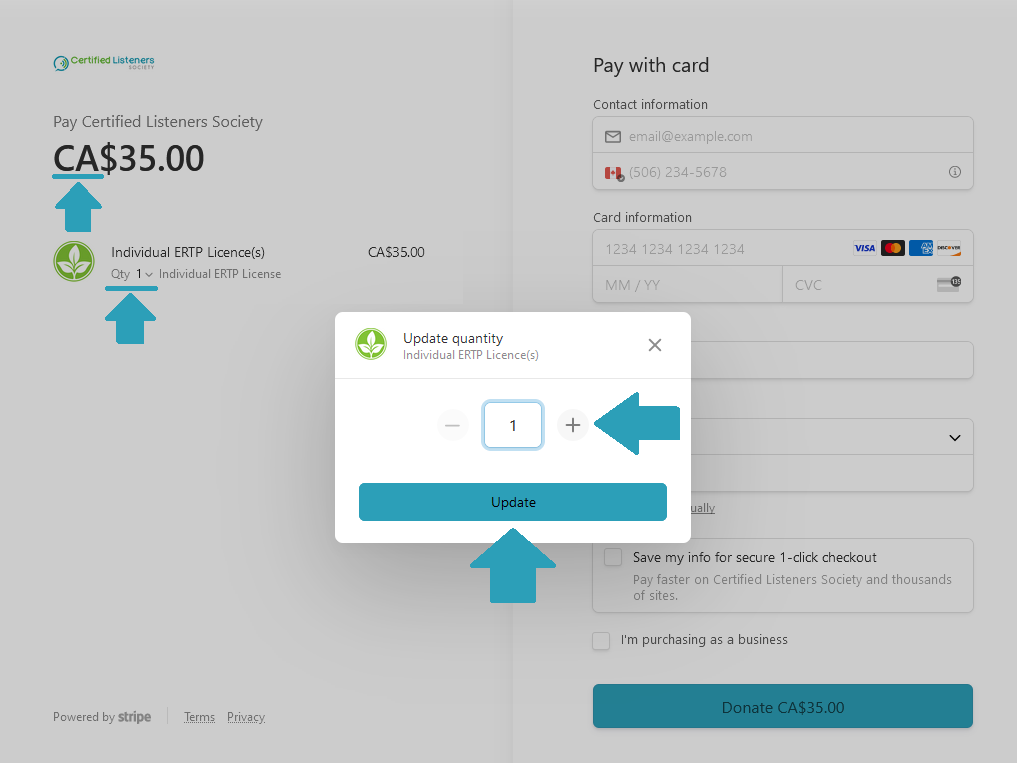 1-  Go to your inbox and look for a confirmation email from Certified Listeners Society (not the invoice from Stripe).
2-  The email with subject: Welcome to your Resilience Training Program will include a link and PW to register into the Training Program.