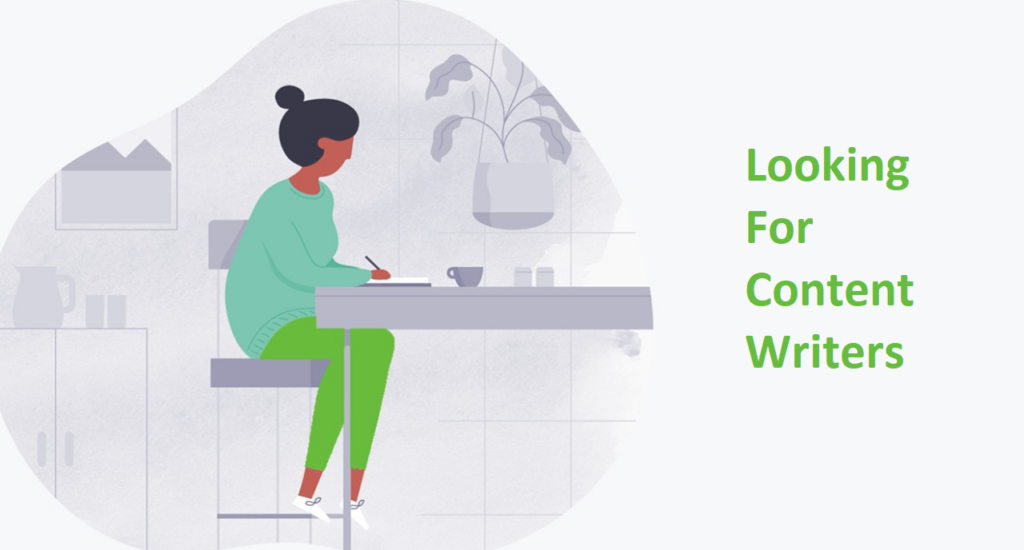 Content Writers
Job Description:
This position is part of an Ontario Job Creation Partnership (OJCP) agreement.
To be eligible for OJCP, individuals must:
be a resident of Ontario
meet the Employment Insurance (EI) Act's definition of an "insured participant" *(see below)
be unemployed. Individuals will be considered unemployed if they meet the definition of an Insured Participant and:

are working less than an average of 20 hours per week
are actively seeking full-time employment
*Insured Participants as defined in the EI Act:
An EI eligible or EI insured participant is an unemployed person who, at the time of requesting assistance:
has an active EI claim; or
has had an EI benefit period that ended within the previous 60 months; or
has paid employee premiums in at least 5 of the previous 10 years (where earnings have been at least $2000 in each of those years).
For more information on the Ontario Job Creation Program please visit: OJCP and Q&A
Certified Listeners Society is looking for Content Writers with a background in mental health. To learn more about what we do, visit our website https://test.certifiedlisteners.org/
We are looking for original creators and curators to create content in the following categories:
Addiction
Children
Community support
Disabilities
Education
Employment
Family life
Family planning
Finances
Health
Legal
LGBTQ+
Lifestyle and wellness
Marriage
Mental health
Newcomers
Older adults
Parenting
Separation and divorce
Youth and young adults.
We will provide you with the format, guidance, and feedback for those who wish to write but are new to content writing. Bring your ideas, and we'll help you take them to the next level!
We are looking for writers who are:
Passionate about social change and community building
Tolerant, caring and respectful
Have experience leading a team through stressful situations, achieving amazing results in the end
Team and Community Oriented: You don't think what's in it for me, you think what's in it for the team and our community
Entrepreneurial and Proactive: You know what it means to work hard, and you will get the job done no matter what comes in the way. You are able to strategize and implement
Hungry to take on new projects to expand your knowledge; you execute, make a mistake, learn, and iterate to always be improving quickly
Results Focused and Adaptable: Your role may change as we grow, but you are keen to take on new challenges. No task is above you
A great communicator: You know how to keep everyone informed and get your message across clearly and concisely
Organized and efficient: you pay attention to details. You are able to seamlessly manage multiple projects at once
Fun: You are easy to get along with and have a positive attitude
Balanced: You know how to manage your time effectively with passions outside of work
Location: Remote
Hours: Flexible
How To Apply:
If you think you can create exciting content and to apply, please fill out this form and submit a sample of your writing not exceeding 200 words: https://forms.gle/200wordsSample