Mental Health: Coping with COVID-19
August 16, 2020 @ 3:00 pm

-

4:30 pm
Do you or someone you love suffer from mental health problems? 
The World Health Organization defines mental health as "a state of well-being in which the individual realizes his or her own abilities, can cope with the normal stresses of life, can work productively and fruitfully, and is able to make a contribution to his or her community". This webinar aims to increase your understanding of mental health by clearly defining the term, providing stats and prevalence, outlining mental health disorders, as well as displaying the stigma and discrimination of the topic. Our keynote speaker, Roxana, will outline the impact that COVID-19 has had on mental health and she will also provide coping mechanisms to deal with stress.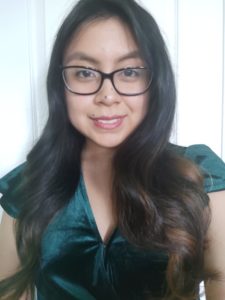 Roxana obtained her Bachelor's in Social work from York University in 2018. She has many years of volunteer experience in support services and providing holistic services for people living with mental illness, addictions, and complex needs in the pursuit of recovery. She worked on two projects: Partners in Active Living and the New Opportunities for Innovative Student Engagement, which aimed to increase the social participation and inclusion of support services for youth and seniors. Her experience makes her a perfect fit for sharing her insights on the topic of mental health with you!
The Learning of this Webinar include:
A critical understanding of mental health discourse through academic research and life experiences.
How to advocate and provide helpful support to those living with mental illness.
How to manage stress and improve mental wellbeing through coping mechanisms. Resources and support information will be provided.
Be sure to join this webinar to learn more about the crucial topic of mental health and to enhance your knowledge on how to improve your own well-being and that of those around you.